Golf Pro Anna Young provides lessons to Outlook Riverview Golf Course. Her lesson option and rates are below.
Anna's next lesson dates are July 22nd and August 19th.  Call the clubhouse to book your spot! (306) 867-8266.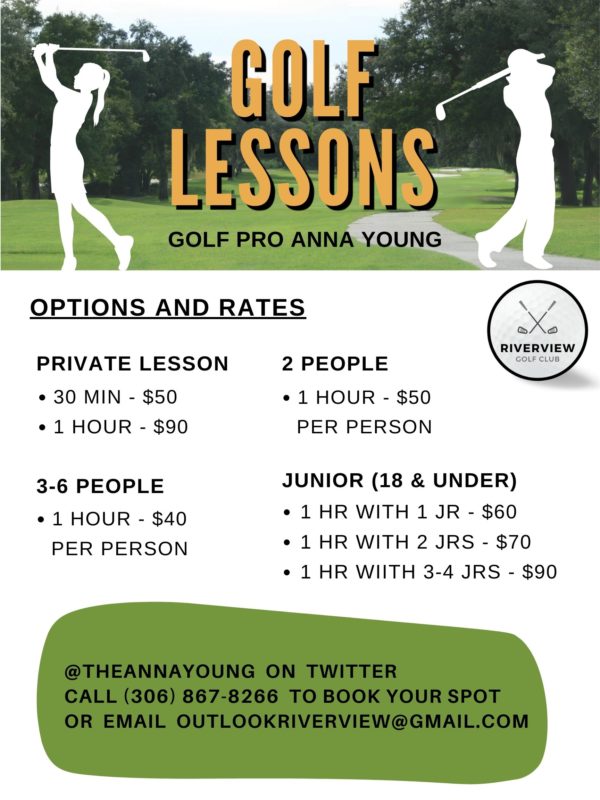 Follow us on Facebook and Instagram for updates on lessons, tournaments, leagues and more.